Flame Retardant Eco-yarn (LiFRA®)
LiFRA®, the flame retardant PET yarn, has added special phosphonium flame-retardant without halogen during polymerization process. This yarn is difficult to be ignited and will slightly shrink and massed into conglobation when encountering flames. Fireproof with extremely high safety and excellent flame-retardant effect.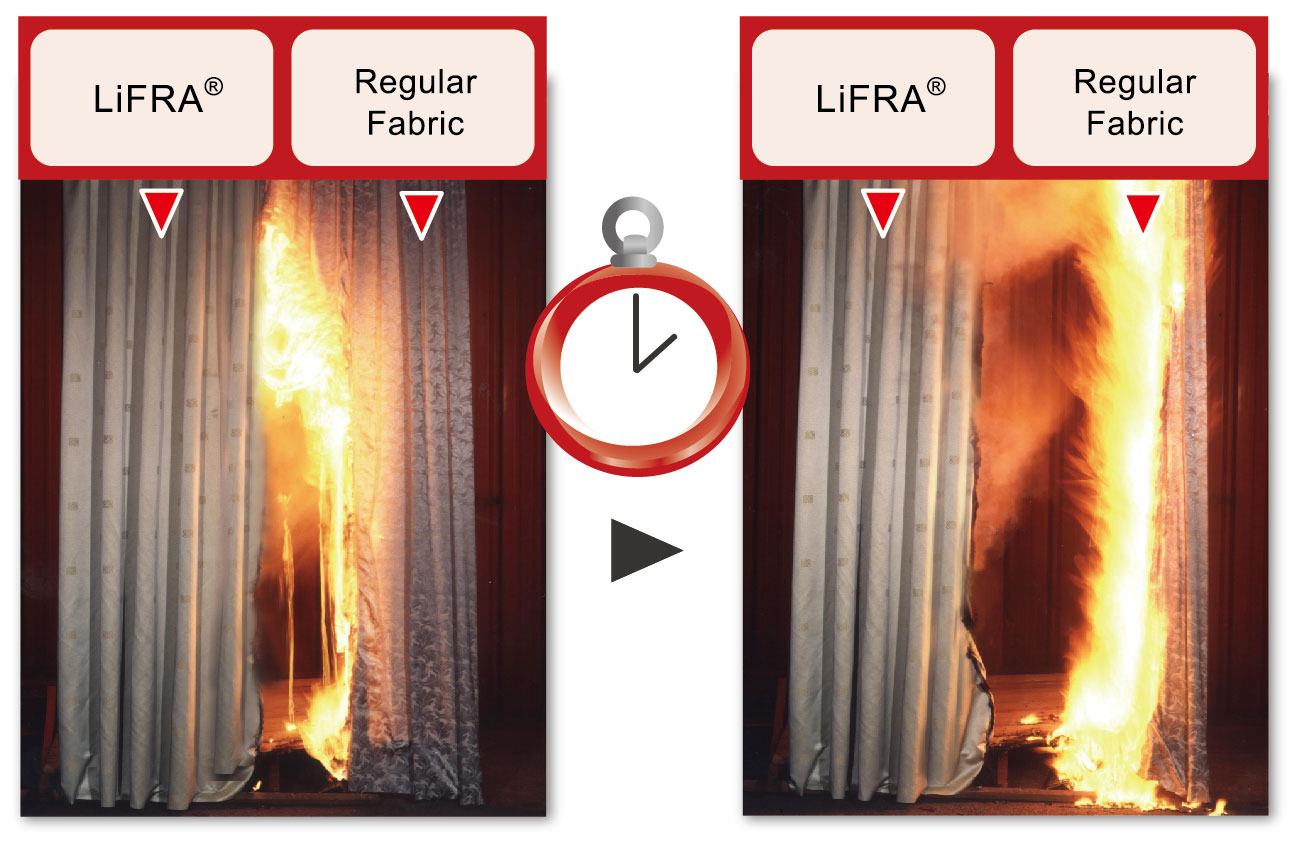 Features
Permanent Flame-Retardant Effect
Since the flame resistant is added during the polymerization process, LiFRA® has the excellent flame retardation and durability.
Environment Friendly
LiFRA® will not produce the halogen toxic gas or chemical hazards in burning; it is really environment friendly material.
High Limiting Oxygen Index (LOI)
As special phosphonium is added during polymerization process, LiFRA® has high Limiting Oxygen Index with excellent performance of flame retardation.
Test Standard
(100% LiFRA® fabric)
CNS 10285 L3196-1995 A-1, A-4
M1 (NFP92 503-505)
B1 (DIN4102)
BS (BS5867)
NFPA-701-1999
Application
Upholstery, curtain, interior fabric of cars, bedding.