Equatex® is the high-tech functional polyester from polymer synthesis modifications. It increases the water hydrophilicity of polyester fibers and provides comfortable wearing during usage. This advanced fiber is developed from new technology which has been certified by national patent.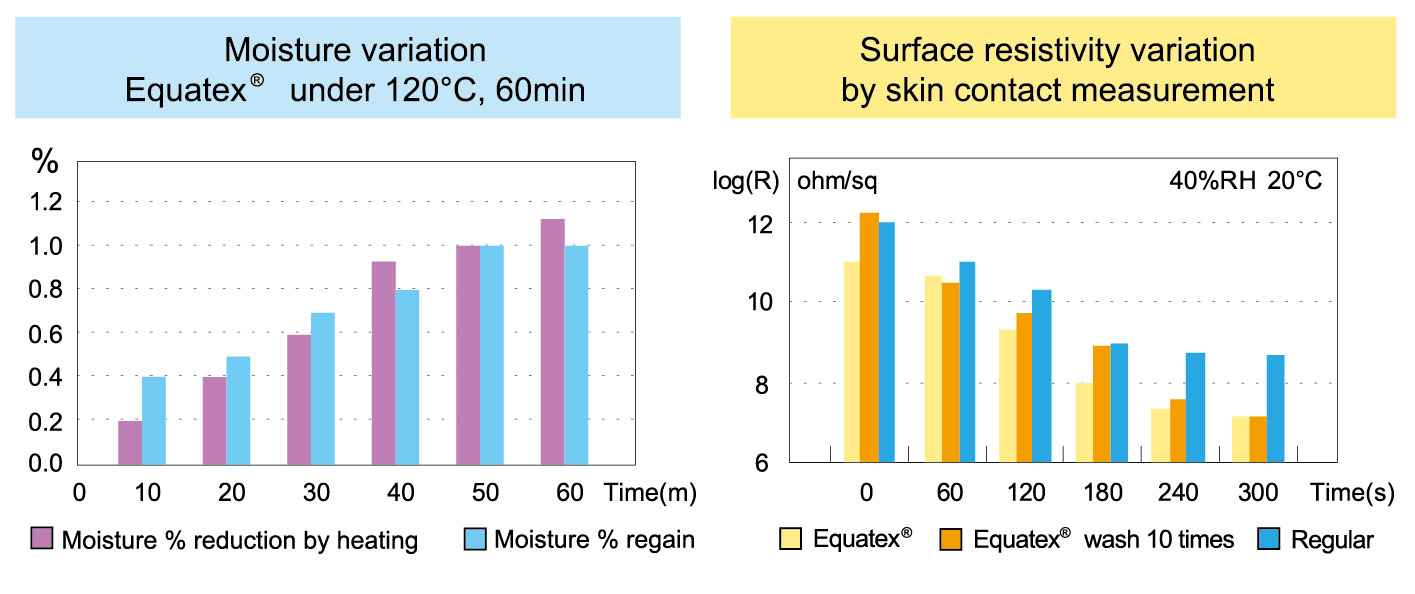 Features
Comfortable in wearing
The high water content polyester fiber can also lower the electrified ions from friction and gives the higher comfort in wearing than regular polyesters during usages.
Equatex® possesses long-acting characteristics and is easy to process and handle
Functional behaviors are contributed from modification of polymer structures for long-lasting applications, they will not decay so much during texture treatments.
Environmental needs
Hydrophilic behavior of Equatex® is not incorporated by adding hydrophilic additives. Reductions of water treatment cost and impact on the environment are Equatex®'s major competitions to regular polyester products.
Application
Apparel
Casual cloth, sportswear, yoga cloth, underwear, pajama, cap, scarf, gloves, stockings.
Home textile
Bedding, towel, wiping cloth.
Health care