In order to protect the ecosystem and the environment, as well as to leave a beautiful Earth for future generations, LIBOLON® developed RePET®. RePET® is the new recycled polyester fiber manufactured from used PET bottles. Using environmentally-friendly recycling processes, RePET® does not depend on petroleum and thus effectively conserves natural resources and reduces environmental burden without compromising quality.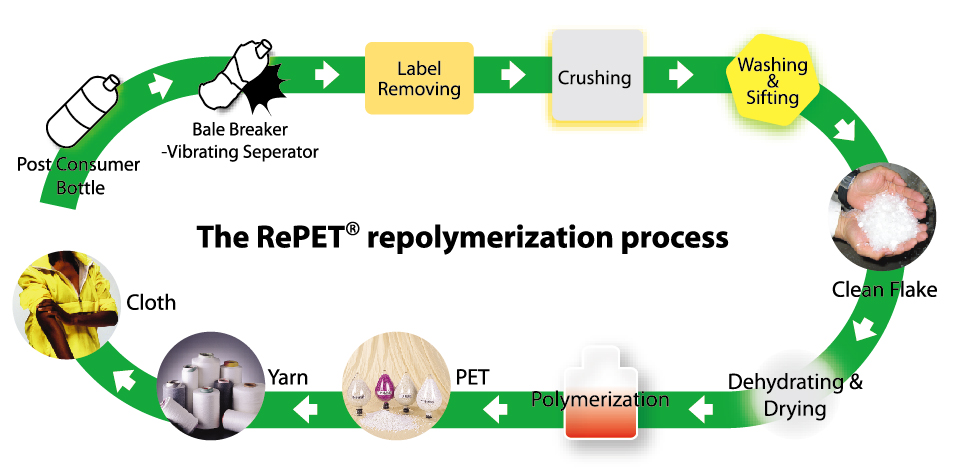 Features
Made from recycled PET bottles, does not require petrochemical raw materials.
Saves natural resources and reduces the burden on the environment.
Excellent quality and can be used for any purpose.
Product Application
Outdoor and casual wear
Sportswear
Industrial textile
Home textile
Uniforms