Cool & Dry Yarn (SecoTec®)
SecoTec® is a functional Nylon yarn with high-performance of moisture management. Due to the yarn has a specially designed "cross" shape, take advantage of its high superficial measure of area and grooves, based on a siphon theory, it is more easier to move perspiration away from the body. In addition, it has more space between the filaments than the other regular ones. Therefore, it can rapidly wick sweat and keep your skin dry and comfortable.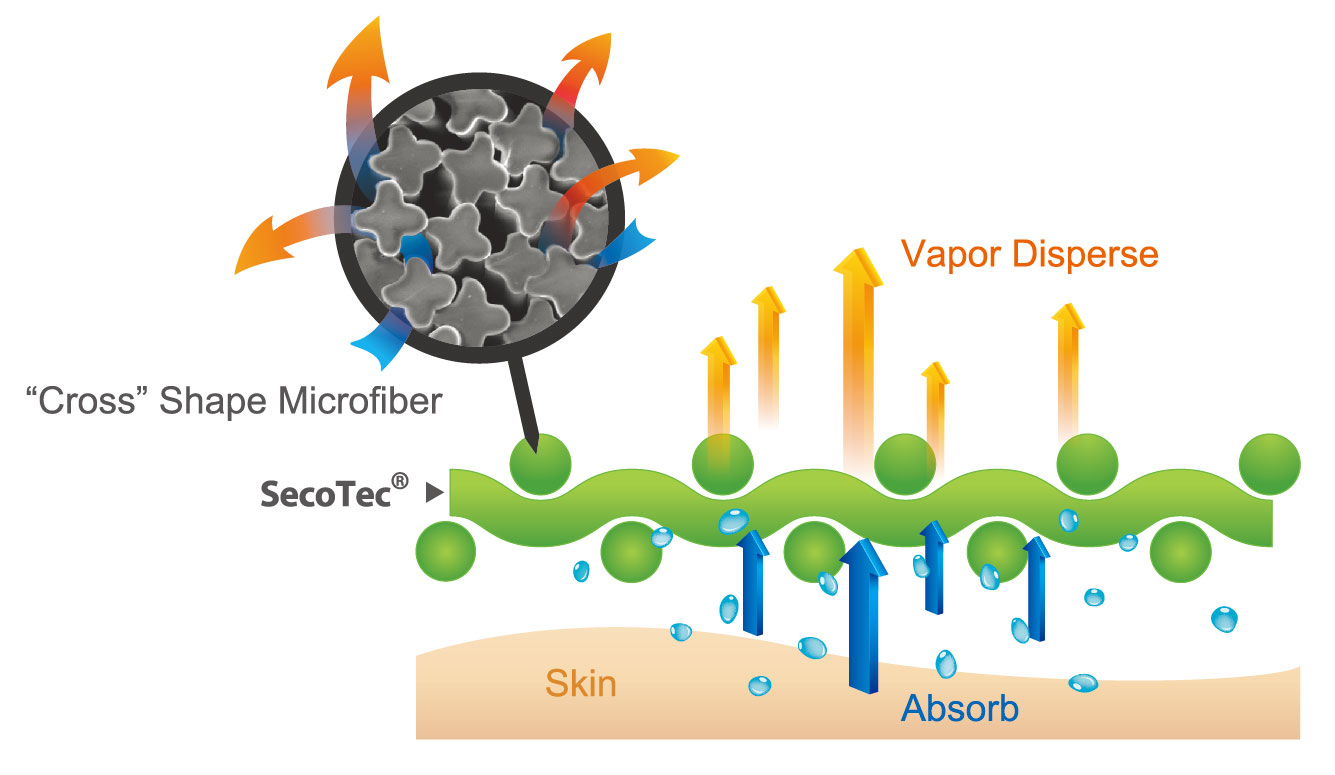 Features
24 hours cool & dry
Quick dry as well as easy cleaning
Soft and comfortable touch
Easy care for customer
Application
Sportswear, leisure wear, underwear, shirts, trousers
Remark
By using hydrophilic finishing agents can have better effects.
The effect might be influenced cause of the structural density of fabric structure and component.