When facing global warming which brings of severe winter environment , the world needs a solution. LIBOLON has developed a new product - Thermalon®. By using natural ground powder that comes from volcanic rock, it can offer continuous heat generation and fast moisture absorption to skin. Irregular multi-layered porous structures can behaves long-term heat storage. With the cloth containing Thermalon® allow us to stay warm without heavy-duty performance.
Features
Natural materials, non-harmful to skin.
Natural color, reduce dying stuff dosage, and energy consumption.
Simplified manufacturing process, none extra chemical addition.
Quick-drying, deodorizing effect is also included.
High heat conservation capacity.
Test Standard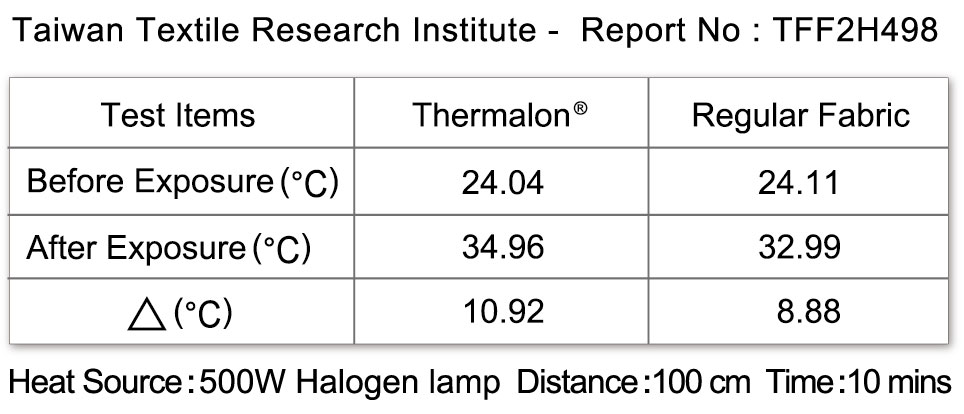 Application
Underwear, sportswear, casual wear, swimwear, bedclothes, hat, gloves, socks.
Remark
The effect might be influenced by the factors of fabric component, structure and color.