Brand Philosophy
LIBOLON's expertise covers the two areas of nylon and polyester, with a production line that ranges from chip to fabric manufacturing. We have vertically integrated the whole supply chain system, and have accumulated over 40 years of technology, experience and knowledge. Our advantages are:
A strong R&D and manufacturing team with a diversified product line.
An automated management system that increases management efficiency and stabilizes production quality.
Vertical supply chain integration, solid grasp of the market movement, and providing customers with the necessary market information in a timely manner.
Customized service and reasonable pricing.

One Brand, Full Devotion
All efforts fully devoted to our brand – LIBOLON – to make it a globally well-known fabric and yarn manufacturer of recycled fabric and eco-friendly fabric.
"1" stands for 100% dedication in the eco-friendly fabric and recycled textiles industry.

Two Businesses, One Integrated Entity
Covering both polyester and nylon production fields, producing recycled fabric and eco textile.
To identify recycled fabric and provide polyester and nylon textile solutions, LIBOLON is equipped with a complete and vertically-integrated manufacturing line from chip, recycled fabric spinning, fabric weaving, dyeing, up to post-finishing and offers peerless services for all.

Three Balances, For A Great Performance
The first balance:
Business development coexists harmonically with"2E" (Environmental & Ecological Protection).
Value employee safety and strive for a "zero accident" working environment.
Follow the environmental protection codes and regulations strictly, and meet the international standards.
Proactively develop eco-friendly material, and participate exhaust reduction program.
Revenue and business expansions can never exceed the importance of environment protection.
LIBOLON is dedicated to nature preservation and protection.
The second balance:
Facing intensely competitive and innovative macro environment, LIBOLON will continually focus on developing marketing, R&D, and manufacture departments to meet the customers' need and expectation.
Progress comes from constant innovation; with continuous investment on R&D, LIBOLON is able to provide better products to our customers, and facing today's global challenges.
The on-going expansion of global marketing force combines with the advantage of e-commerce enables LIBOLON to provide detailed and complete services to better serve our customers worldwide.
Constant enhancement on production process and technology to reach or even exceed environmental regulation requirement, and to find the best production modes and solutions to satisfy our customers.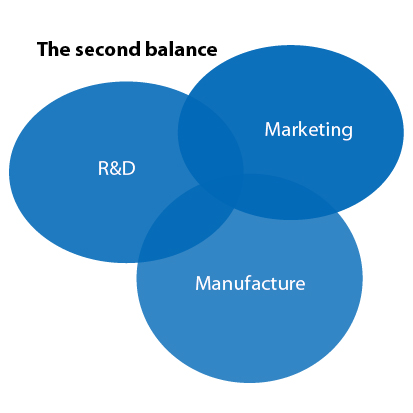 The third balance:
Simultaneously achieve a trilateral win – "employee welfare, reward to shareholders, and customers' right."
Building a great working environment for our employees with emphasis on direct communication, room and freedom for innovative ideas, and providing complete health plan to ensure all the staff can grow and improve LIBOLON as a whole.
Creating the most return for our shareholders who are parts of our corporation's foundation.
Providing benefits and timely services for our customers and achieving competitive edges.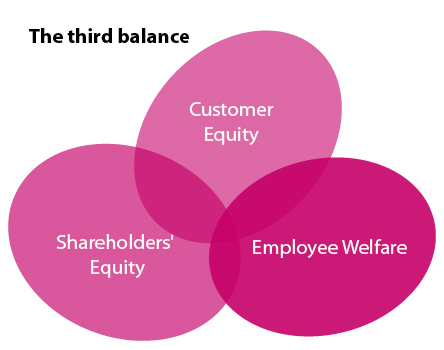 Four Beliefs, Benefiting Our Customers
Diligence:
Constantly curtail unnecessary expenditure and eliminate wastage in order to offer the most reasonable prices and creating competitive edge for our customers.
We are always ready with ample preparation and dedication to fulfill customers demand.
Integrity:
Always do our businesses legally; insist on "Earning an Honest Penny" .
We gain the public's praise by being a reliable and committed business partner to all.
Initiative:
Providing "solution-centric" services; we proactively create more added values for our customers.
Innovation:
Committing to bring our customers new competitive edges continually in the future with innovative products, services, and manufacturing technology.